HomeLight Reviews: A Comprehensive Evaluation for an Efficient Home Sale in 2023
Selling a home can be a complex and daunting process, but with the right approach, it can also be a rewarding and successful experience. In today's digital age, there are numerous platforms and services available to assist home sellers in finding the perfect real estate agent, marketing their property, and navigating the intricacies of the real estate market. One such service that has gained popularity is HomeLight, an online company that offers a variety of real estate services. In this comprehensive guide, we will explore the pros and cons of HomeLight and provide alternative options for home sellers looking to maximize their chances of success in 2023.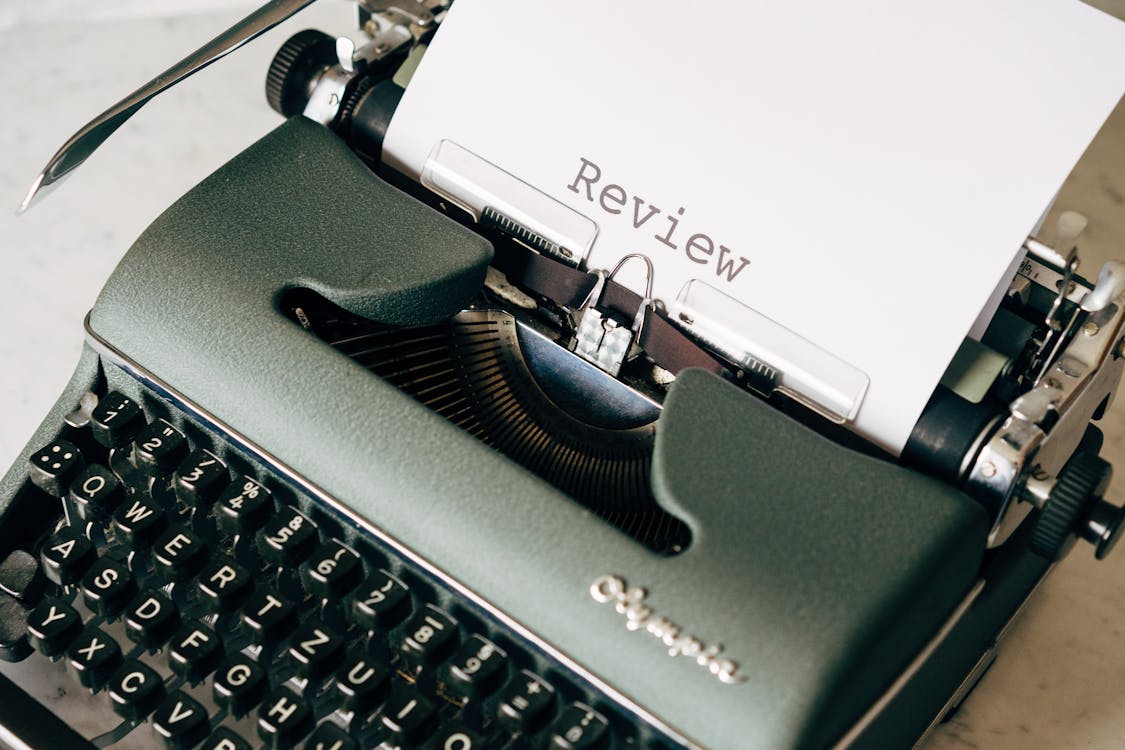 Understanding HomeLight: An Overview
HomeLight was founded in 2012 by Drew Uher to simplify the process of finding a real estate agent. The company offers an automated agent-matching platform that pairs home sellers and buyers with local realtors. HomeLight claims to have a large network of agents and uses an algorithm to match clients with the most suitable agents based on their specific needs and preferences.
While HomeLight's agent matching service is free for users, it does not offer any cost savings or discounts on real estate commissions. Home sellers using HomeLight will still need to pay the standard realtor commission, which typically ranges from 5% to 6% of the home sale price. This lack of cost savings may be a disadvantage for sellers looking to maximize their profits.
How HomeLight Works, Its Services, and Costs
HomeLight is an innovative platform changing the real estate industry's face by connecting prospective sellers with experienced real estate agents. The service uses an intuitive, step-by-step process:
Providing Information: The process begins with sellers entering relevant details about their property, such as the address, size, type, and year built.
Getting Recommendations: HomeLight then uses this data to recommend three suitable agents. If the initial selections do not meet the seller's expectations, they can request additional matches.
Interviewing Agents: Sellers can assess their compatibility with prospective agents through interviews.
Listing Agreement: Once a seller chooses an agent, they sign a listing agreement. Post-agreement, the agent will list the property on the MLS and aid in finding potential buyers and negotiations.
HomeLight also offers a variety of other services aimed at easing transactions in the real estate market:
HomeLight Simple Sale: Formerly known as HomeLight Cash Offer, this service connects sellers to cash buyers open to purchasing properties in their current condition. Sellers can expect a cash offer within 48 hours of signing up, with the possibility of closing the deal within two weeks of accepting the offer. However, it's worth noting that cash buyers might not offer fair market value, often leading to lower-than-expected sale prices.
HomeLight Home Loans: This service simplifies the mortgage pre-approval process for home buyers, with the potential for pre-approval within five minutes. HomeLight also offers an earnest money deposit of up to $100,000 to cover financial contingencies.
HomeLight Buy Before You Sell: Also known as the HomeLight Trade-in program, this service leverages your home's equity to purchase a new property. HomeLight takes over the selling of your old house after you move. However, it's important to note that you may not unlock your home's full equity. Buyers might need to choose a property less valuable than their current one or cover the cost difference themselves.
Despite having offices in Arizona, California, and New York, HomeLight provides its services nationwide.
When it comes to costs, HomeLight's agent-matching services are free for buyers and sellers. However, the platform maintains about 33% of the agent's commission—roughly 1% of the home's sale price considering the standard listing agent's commission is often 3%.
For instance, if your property valued at $150,000, the agent's commission would typically be around $4,500. Out of this, HomeLight would retain roughly $1,500. This unique commission structure might impact some agents' motivation compared to the traditional industry setting.
Pros and Cons of HomeLight
Before deciding whether to use HomeLight as a home seller, it's important to consider the pros and cons of the platform. Here are some key points to keep in mind:
Pros of HomeLight:
Convenient Agent Matching: HomeLight's automated agent matching platform provides home sellers with agent recommendations within minutes of submitting their information. This can save sellers time and effort in finding a suitable agent.
Extensive Network of Agents: HomeLight claims to have a large network of real estate agents, providing sellers with a wide range of options to choose from.
No Obligation to Select Recommended Agents: HomeLight does not require sellers to choose the agent recommendations they provide. Sellers have the freedom to interview multiple agents and select the one they feel is the best fit for their needs.
Cons of HomeLight:
No Cost Savings: Unlike some of its competitors, HomeLight does not offer any cost savings or discounts on real estate commissions. Sellers will still need to pay the standard commission fees, which can significantly impact their overall profits.
Lack of Quality Control: HomeLight does not have strict criteria for real estate agents to join their network. As a result, the quality of service provided by the recommended agents may vary, and sellers may not have full confidence in the agents they are matched with.
Potential for Spam Calls: Some users have reported receiving spam calls from agents after signing up with HomeLight. This can be a nuisance for sellers who prefer to have more control over their communication with agents.
HomeLight Real Estate Reviews & Complaints
HomeLight, an online real estate platform, has received favorable ratings, with a 4.6 out of 5-star rating based on 532 reviews on Google and a 4.4 out of 5-star rating on the Better Business Bureau from 112 reviews. These reviews typically highlight two main aspects: HomeLight's agent-matching ability and the quality of services provided by the agents.
HomeLight Reviews: Praises
✅ Rishi shared a positive experience with HomeLight, praising the platform for its effective agent-matching capabilities:
Rishi, a Google Reviewer, said: "I had a great experience with HomeLight, and I am particularly impressed with the agent I was matched with."
✅ Simon commended HomeLight's customer service and was pleased with the agent he contracted through the platform:
Simon, a Google Reviewer, said: "I was delighted with HomeLight's customer service and the capabilities of the agent I hired through the platform."
HomeLight Reviews: Complaints
Despite the positive reviews, some users expressed dissatisfaction with aspects of HomeLight's services.
❌ HD Boesch criticized the knowledge level of the agent he hired through HomeLight, citing pricing issues:
HD Boesch, a Google Reviewer, said: "I felt that the agent I enlisted through HomeLight did not possess the requisite knowledge to appropriately price the property."
❌ Richard highlighted a potential drawback of using HomeLight, pointing out the possible financial implications:
Richard, a Google Reviewer, said: "I feel I could have saved a significant amount of money if I had chosen an agent independently, rather than going through HomeLight."
HomeLight Alternatives for Home Sellers in 2023
While HomeLight may be a popular option for finding a real estate agent, it's important to explore alternative platforms and services to ensure you're making an informed decision. Here are some top alternatives to consider:
1. Clever Real Estate
Clever Real Estate is a free service that connects home sellers with top local real estate agents. What sets Clever apart is its ability to negotiate commission discounts on behalf of sellers. With Clever, sellers can list their homes with a top local agent for just a 1.5% commission, significantly lower than the industry standard of 2.5-3%. This can result in substantial cost savings for sellers, allowing them to keep more of their profits.
Additionally, Clever partner agents come from reputable brokerages such as Berkshire Hathaway and Keller Williams, ensuring sellers receive full-service representation throughout the selling process. Clever also offers cash back for eligible buyers, further adding value for both buyers and sellers.
2. Ideal Agent
Ideal Agent is another agent matching service that offers discounted commission rates for sellers. While the savings may not be as significant as Clever's, Ideal Agent provides a listing fee of 2% compared to the typical 2.5-3% charged by most agents. Ideal Agent also has licensed customer support representatives who are knowledgeable about real estate and can provide guidance throughout the selling process.
3. UpNest
UpNest is an agent matching service that operates as a real estate agent marketplace. Agents submit proposals to compete for sellers' business, potentially resulting in lower commission fees. While the savings with UpNest may be minimal compared to other alternatives, the platform provides solid agent matches and offers a user-friendly customer dashboard.
4. Sell House Faster:
Quickly sell your home with SellHouseFaster.com. They offer cash offers, with a stress-free process, bypassing traditional real estate hassles. Address financial strains, fit life transitions, and handle property in any condition.
Finding Success in Selling Your Home
Regardless of the platform or service you choose, there are several key factors to consider when selling your home in 2023. Here are some tips to help you maximize your chances of success:
Price Your Home Competitively: Conduct thorough market research and work with your chosen agent to determine the optimal listing price for your home. Pricing too high can deter potential buyers, while pricing too low may result in missed opportunities for profit.
Stage Your Home: Invest time and effort in staging your home to make it more appealing to buyers. Declutter, clean, and consider making minor repairs or upgrades to enhance its overall appeal.
Market Your Home Effectively: Work with your real estate agent to develop a comprehensive marketing strategy that includes professional photography, virtual tours, and online listings on popular real estate websites. Social media platforms can also be effective tools for promoting your listing.
Negotiate Wisely: Be prepared to negotiate with potential buyers and be open to reasonable offers. Your agent can guide you through the negotiation process and help you secure the best possible deal.
Stay Informed: Keep up-to-date with the latest trends and developments in the real estate market. Understanding market conditions and buyer preferences can give you a competitive edge.
Conclusion
Selling your home in 2023 can be a smooth and successful process with the right platform and approach. While HomeLight offers the convenience of an automated agent matching service, it may not provide cost savings or the same level of quality control as some of its alternatives. Exploring alternative options such as Clever Real Estate, Ideal Agent, and UpNest can help you find a top local agent while maximizing your profits. Remember to consider factors such as pricing, staging, marketing, negotiation, and market trends to further increase your chances of success.