In-Depth Houzeo Review: A Prominent Real Estate Platform in 2023 – Sell House Faster
The real estate marketplace is rapidly evolving, and pioneering companies like Houzeo seek to redefine the traditional home-selling paradigm. Catering to homeowners seeking efficient and wallet-friendly ways to list their properties, Houzeo offers a streamlined path to direct customer transactions. Let's delve into an in-depth analysis of Houzeo in 2023, detailing their service offerings, benefits, and inherent pros and cons.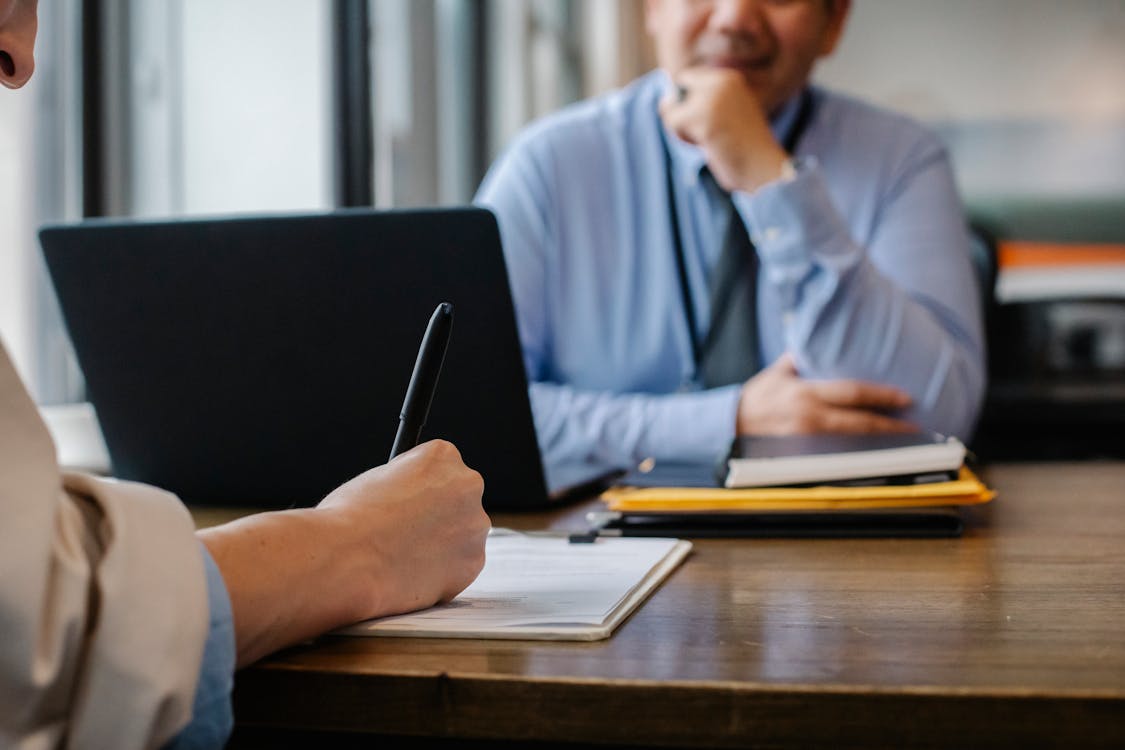 Understanding Houzeo: A Comprehensive Look at How It Works
Houzeo is an online For Sale by Owner (FSBO) platform, aiming to make the complex home-selling process more manageable and also more profitable for homeowners by allowing them to retain more profits from their home sales. Here's a comprehensive look at what Houzeo is and how it works.
About Houzeo
Houzeo is an innovative platform that utilizes technology to streamline the home-selling process. It empowers homeowners by giving them access to tools and resources typically only available to real estate agents. Houzeo's primary goal is to provide homeowners the necessary tools to independently manage their home sales, thereby enabling them to save on traditional realtor commissions.
Steps to Use Houzeo
The process of leveraging Houzeo's platform is quite straightforward. Here's a step-by-step guide on how it works:
Step 1 – Listing Your Property
Homeowners begin by listing their house on Houzeo's platform. The platform offers an intuitive interface that simplifies entering essential details about your property and uploading high-quality photos. Moreover, Houzeo facilitates any changes you might need to make to your listing in the future with an easy online update feature.
Step 2 – Syndicating Your Listing
Once you've successfully listed your property on Houzeo, the platform takes a crucial step to increase your listing's visibility. It syndicates your listing to multiple major real estate platforms such as Zillow, Realtor, and Trulia. This wide-scale syndication ensures your property is seen by a vast audience and attracts potential buyers from various platforms.
Step 3 – Choosing the Ideal Package
Houzeo provides a range of packages – Basic, Silver, Gold, and Platinum. Each package caters to different levels of needs and budgets. You have the liberty to choose the package that suits your comfort with the selling process and your financial considerations.
Step 4 – Enhancing Your Listing
Besides textual details, Houzeo also allows you to enrich your listing with HD photos and virtual tours. These dynamic viewing options are known to attract higher quality leads. The platform also offers the functionality to schedule open house events. This feature helps you organize visits from potential buyers in an orderly manner.
Step 5 – Legal Disclosures
As a part of their versatile offerings, Houzeo helps with legal compliance by providing state-specific disclosure forms. As a seller, this assists you in understanding and meeting the property disclosure requirements in your state, ensuring legal compliance without requiring extensive legal knowledge.
Services Provided by Houzeo
Houzeo has crafted its unique niche in the For Sale By Owner (FSBO) domain. As an FSBO platform, Houzeo makes the elements of home selling, which traditionally have been in the realm of real estate agents, achievable for homeowners.
Listing Services: With Houzeo, homeowners can list their properties directly on the platform. The platform then syndicates these listings to multiple other leading platforms (Zillow, Realtor, Trulia) to ramp up visibility.
Flexible Plans: Houzeo offers four plans – Basic, Silver, Gold, and Platinum – each with differing degrees of service support. The multi-tier model ensures that homeowners can choose a plan matching their level of comfort with the home-selling process.Houzeo's pricing varies depending on the chosen package:.  Basic: $199 – Including home listing and syndication on major real estate platforms. Silver: $299 – Basic features plus three months of MLS listing. Gold: $399 – Silver package upgrading with six months of MLS listing and up to 25 photos. Platinum: $599 – Gold package plus federal disclosure forms, one year of MLS listing, and unlimited photos
HD Photo and Virtual Tours: Sellers can upload high-definition photos and virtual tours, increasing the chances of attracting quality leads.
Open House Scheduling: Houzeo's platform also offers functionality for scheduling open houses, providing buyers with a firsthand look at the property.
State Disclosure Forms: Houzeo assists with crucial legal documentation by providing state-specific disclosure forms, saving homeowners much time and confusion.
The Benefits of Choosing Houzeo
Selecting Houzeo's platform provides several advantages:
Financial Savings: As Houzeo adopts a flat fee instead of hefty real estate agent commissions, homeowners stand to make substantial savings.
Greater Control: With the ability to manage listings directly, homeowners have complete control over their home sale process.
Convenience: The availability of legal documentation, coupled with direct listing capabilities, significantly streamlines the home selling engagement.
Pros and Cons of Houzeo
Like any service provider, Houzeo has its strengths and limitations.
Pros:
Potential for Large Savings: The biggest draw of Houzeo is the financial savings homeowners can achieve by bypassing traditional commission structures.
Flexibility: Houzeo offers varied plans, allowing sellers to choose services catering to their unique requirements and comfort level with home selling.
Listing Syndication: The breadth of their listing visibility also serves as a significant strength.
Responsive Customer Support: Another feather in Houzeo's cap is their reputed responsive and helpful customer service.
Cons:
Lack of Personal Assistance: While Houzeo offers a streamlined platform, it can't replace the personalized guidance full-service estate agents provide.
Additional Service Costs: Some of the services come with additional charges, reducing the actual money saved through their platform.
Homeowner's Responsibility: The homeowner bears the onus of selling the house, making it potentially challenging for those unfamiliar with real estate.
Top Alternatives of Houzeo in 2023
Here are some of the top alternatives to Houzeo, each with its own set of features and services:
1. Redfin
Redfin is a real estate company that directly competes with traditional real estate agents by providing a full-service experience for a lower commission.
Pros: Full-service experience with local market experts.
Cons: Higher costs compared to FSBO platforms.
2. Zillow For Sale by Owner (FSBO)
Zillow allows homeowners to list their homes for sale on their popular platform.
Pros: High visibility due to Zillow's extensive user base.
Cons: Charges apply, and it does not provide the flexibility of listing on multiple leading real estate websites.
ForSaleByOwner.com is a comprehensive FSBO platform that offers numerous seller resources. The site allows sellers to list their homes and provides a suite of tools for optimal home presentation and legal compliance.
Pros: Extensive resources for homeowners and a well-established platform.
Cons: It can be more expensive than other platforms.
FlatFeeMLS.com is an online service that allows homeowners to list their properties on their local MLS (Multiple Listing Service) for a flat fee.
Pros: Access to MLS, usually only accessible through a licensed Realtor.
Cons: There is less guidance and support than a comprehensive platform like Houzeo offers.
5. Fizber
Fizber is an FSBO platform that helps homeowners list their properties, access legal documents, and get maximum exposure on leading property search websites.
Pros: Comprehensive service like Houzeo but with a more significant emphasis on digital marketing tools.
Cons: Mixed reviews about customer service and support.
Houzeo in 2023: Customer Reviews and Final Verdict
Houzeo's customer reviews are generally positive on platforms like Trustpilot, with users praising their straightforward platform and helpful customer service. Concerns largely circulate around hidden fees connected with additional services not included in the base packages.
Thus, as of 2023, Houzeo certainly maintains its allure as a real estate platform providing transparent pricing, varied service packages, and significant financial savings for homeowners. However, it might not be for everyone, particularly those who desire the full-service experience traditional real estate agents provide. Conducting thorough research and considering personal needs remains key to choosing the right real estate service.
FAQs
Q: What are the payment methods accepted by Houzeo?
A: Houzeo accepts major debit/credit cards – Visa, MasterCard, American Express, as well as PayPal.
Q: How long does it usually take to sell a house with Houzeo?
A: While it can range extensively due to the volatility of the real estate market, testimonials suggest that homes can sell between 2 weeks to 2 months.
Q: How can I contact Houzeo if I need help with my property listing?
A: Houzeo provides customer support via email, live chat, and phone. They have a reputation for prompt responses to queries.