Redfin Review: The Ultimate Guide to the Technology-Powered Real Estate Broker
Introduction
In the world of real estate, finding the right agent or service provider can make all the difference in ensuring a smooth and successful transaction. Redfin, a technology-powered real estate broker, aims to revolutionize the industry by offering transparency, accountability and reduced commission rates. In this comprehensive guide, we will dive into the key aspects of Redfin, its services, fees, customer reviews, and how it compares to other discount brokers.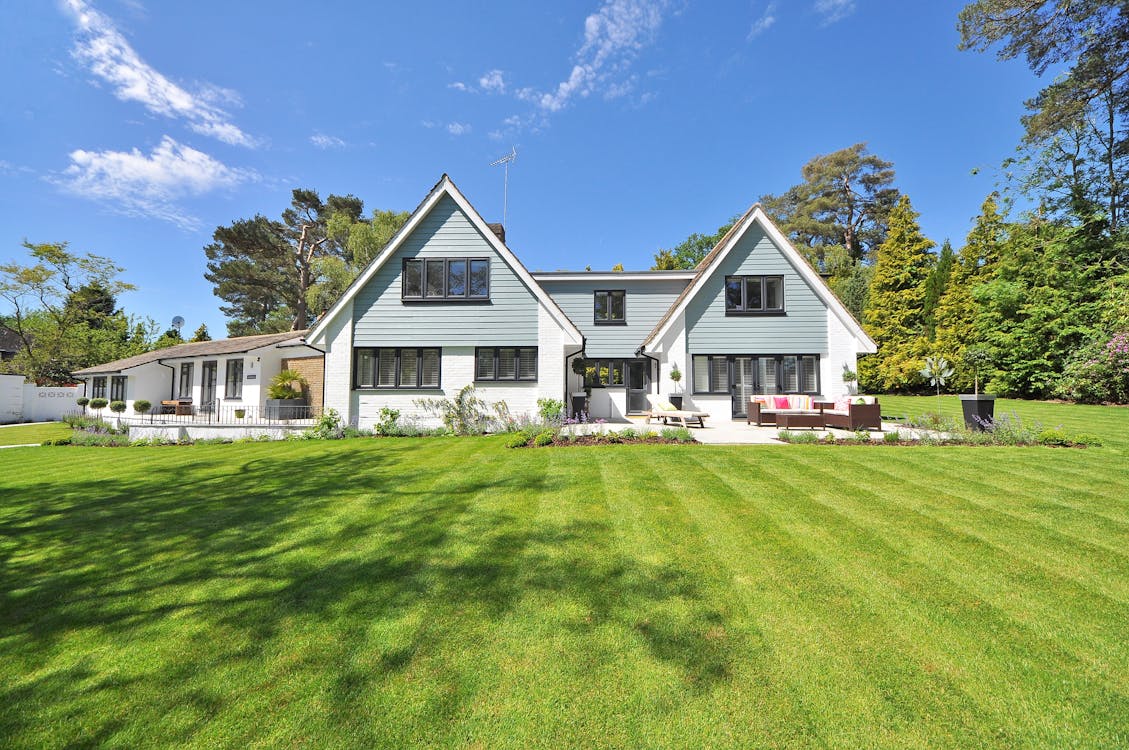 What is Redfin?
Redfin is a well-established brand in the real estate industry, known for its innovative approach and commitment to customer satisfaction. Founded in 2004 and headquartered in Seattle, Redfin operates in over 100 markets across North America. The company's primary goal is to provide the same essential services as traditional realtors but at a significantly lower cost. Redfin advertises a 1.5% listing fee, which is approximately half of what conventional agents typically charge sellers.
How Does Redfin Work?
Redfin's business model is centered around offering steep discounts to attract a higher volume of customers. By handling more clients per agent and reducing operating costs through a salaried team and tech integration, Redfin is able to offer lower commission rates. The company also utilizes its popular home search app to attract new customers and upsells current customers on add-on services and premium support.
When selling with Redfin, sellers can choose between different packages, including the standard package (Redfin Full Service) and premium packages. The standard package provides guidance throughout the selling process, from pricing and professional photography to open houses and negotiation assistance. However, it's important to note that Redfin agents may provide less hands-on support compared to traditional agents. This trade-off in service may be worth considering, especially for those looking to save on commission fees.
For buyers, Redfin's platform offers quick and easy access to house tours with agents. The company's real estate agents have transaction numbers comparable to the top 1% of agents at brokerages nationwide, ensuring a high level of expertise and professionalism. However, it's important to keep in mind that buyers don't have the option to interview and choose their own agent, which some buyers may prefer for a more personalized experience.
Redfin Fees: How Much Does It Cost?
Redfin heavily advertises a 1% commission rate, but in reality, the standard listing fee is 1.5%. To qualify for the 1% rate, buyers need to sell and buy a home with Redfin within 12 months. It's important to note that Redfin's discounts are subject to minimum fees that vary by location. In more affordable markets, the minimum fee can range from $2,000 to $2,500, while in more expensive markets like San Francisco, it can reach up to $9,000. It's crucial for sellers to be aware of these minimum fees, as they can significantly impact the total commission paid.
Redfin vs. Traditional Realtors
One of the key considerations when choosing Redfin is how it compares to traditional realtors. Redfin offers lower listing fees compared to traditional agents, which can be appealing for sellers looking to save on commission costs. However, it's important to note that Redfin's team-based business model may result in less personalized support. Working with a traditional realtor may provide a higher level of dedicated service and a more hands-on approach throughout the buying or selling process.
Additionally, Redfin's team-based system can lead to potential communication issues and a lack of continuity when working with different team members. In contrast, traditional agents typically provide more personalized attention and are more likely to build strong relationships with their clients.
Redfin Reviews: Customer Satisfaction and Feedback
Customer reviews play a vital role in assessing the quality and reliability of any service provider, including real estate agents. Redfin has received mixed reviews online, with an average rating of 3/5 based on 680 customer reviews from platforms such as Google, Consumer Affairs, Yelp, and the Better Business Bureau. These reviews highlight both positive experiences, such as the reduced commission rates and the expertise of certain agents, as well as negative experiences, including a lack of personalized support and potential miscommunication within the team-based system.
Redfin aims to address these concerns and ensure customer satisfaction by launching Redfin Open Book, a local reviews site for lenders, inspectors, title companies, and other service providers. Open Book allows customers to review and provide feedback on the professionals they have worked with during their real estate transactions. This initiative aims to promote transparency and accountability, ensuring that every service provider goes the extra mile to serve the best interests of Redfin's customers.
Redfin Open Book: Promoting Transparency and Accountability
Redfin's Open Book is a directory of lenders, inspectors, real estate attorneys, escrow agents, and other service providers. It offers a platform for customers to leave reviews and share their experiences with these professionals. What sets Open Book apart from other review sites is that Redfin validates every review, ensuring that it comes from an actual customer who has worked with the service provider being reviewed. This validation process helps eliminate bogus reviews and provides more reliable and trustworthy feedback.
Open Book's goal is to use Redfin's technology and scale to hold service providers accountable and encourage them to provide the best possible service to Redfin's customers. The reviews on Open Book can have a significant impact on a service provider's business, as Redfin highlights the best-reviewed professionals as "Redfin-recommended," providing them with a valuable endorsement. This endorsement is based on real customer experiences and cannot be influenced by payment or sponsorship.
Redfin Open Book Expansion
Redfin Open Book started with reviews for lenders, inspectors, real estate attorneys, and escrow agents. However, Redfin has plans to expand the directory to include stagers, landscapers, and handymen used by sellers to prepare their homes for the market. This expansion aims to provide a comprehensive resource for customers, ensuring that they can find trustworthy and reliable professionals for every aspect of their real estate journey.
As of now, Open Book has posted over 10,000 reviews in just eight months since its launch. This milestone reflects the success and popularity of the platform among Redfin's customers. Redfin continues to invest in Open Book, further validating each review and certifying partners who receive the best reviews. The "Redfin-recommended" logo serves as a mark of excellence, guiding customers to the service providers who consistently deliver exceptional service.
Redfin vs. Competitors: Choosing the Right Option
While Redfin offers lower commission rates compared to traditional realtors, there are other discount brokerages and service providers that may offer better service quality while still providing significant savings. One such option is Clever Real Estate, a free agent matching service that negotiates 1.5% listing fees with top realtors from both discount brokerages like Redfin and traditional brokerages like Keller Williams and RE/MAX.
Clever Real Estate allows customers to choose from multiple agents based on their sales performance and customer reviews. This approach ensures that customers not only save on commission fees but also receive high-quality service from experienced professionals. By comparing different options and considering factors such as customer reviews, sales performance, and personalized support, sellers and buyers can make an informed decision that best suits their needs and preferences.
Conclusion
Redfin is a technology-powered real estate broker that offers reduced commission rates and aims to provide transparency, accountability, and exceptional service to its customers. While Redfin has received mixed reviews, its commitment to customer satisfaction is evident through initiatives like Redfin's Open Book. By leveraging technology and customer feedback, Redfin strives to ensure that every service provider goes above and beyond to meet the needs of its customers. When considering Redfin or other discount brokers, it's essential to weigh the advantages and disadvantages, consider customer reviews, and choose the option that aligns best with your specific requirements.